R.P.A. PORT LTD
Is a world-leading provider of advanced supply chain solutions. From international forwarding and customs brokerage to fully integrated logistics management, R.P.A. Port Ltd provides tailor-made solutions for every imaginable type of cargo and every known industry. Our unrivalled network of global representatives and connections at every step of the supply chain enable us to provide complete scope of service, accompanying cargo from initial delivery point to final destination, with full tracking and tracing throughout the cargo's journey.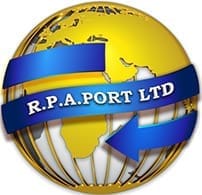 R.P.A. Port Ltd's customized solutions include: Logistics Management:
Three generations of experience in dealing with the customs authorities and a team of highly knowledgeable staff members facilitate the swift passage of your cargo and help you obtain all necessary permits. Whatever your questions, R.P.A. Port Ltd can guide you through the process and find the solution that best works for you.
International Forwarding:
R.P.A. Port Ltd ensures the safe, smooth and fast delivery of cargo from door to door, anywhere in the world. With our expertise in handling every imaginable type of cargo and designated agents located across the globe, we provide creative, tailor-made solutions for each project's specific needs, including import, export and drop shipments by FCL, LCL, FTL, LTL, RF/DV trailers and bulk.
Warehousing and Packaging:
R.P.A. Port Ltd provides simplified solutions for storing shipments prior to and following transport, using bonded and non-bonded warehouse services. We also provide packaging and distribution solutions, ensuring that your cargo reaches its final destination safely, securely and in minimal time.
Consultation:
R.P.A. Port Ltd provides expert consultation regarding the myriad issues that arise in regards to international shipping and customs clearance. From counsel on the logistical aspects of opening and preparing letters of credit (L/C) and other documents for collection transactions, to building your logistic chain and preparing a shipment schedule, we help create an efficient and economical solution that meets your specific time, budget and service requirements.
Specialized Cargo:
R.P.A. Port Ltd offers point-to-point solutions for cargo of every imaginable type, weight and size, to and from locations throughout the world, including: out of gauge, oversized and overweight cargo, perishables that require temperature control and special containerized solutions, hazardous cargo, ammunitions, live animals and more.
CIS Specialists:
One of the first international forwarding companies to operate within the Commonwealth of Independent States (CIS), R.P.A. Port Ltd has been one of the foremost logistics companies operating within the region for over 20 years. Our rare expertise in dealing with the area's complexities and strong relationships fostered with governmental authorities and transport agents has earned us a unique market position to handle any logistics, freight forwarding or customs brokerage operation in the CIS.