R.P.A.PORT LTD
Three generations in the business
Over 50 years of experience
Is a world-leading provider of advanced supply chain solutions. From international forwarding and customs brokerage to fully integrated logistics management, R.P.A. Port Ltd provides tailor-made solutions for every imaginable type of cargo and every known industry. With global representatives and connections at every step of the supply chain, we provide complete scope of service, ensuring that your cargo reaches its final destination safely, securely and in minimal time.
Read more about us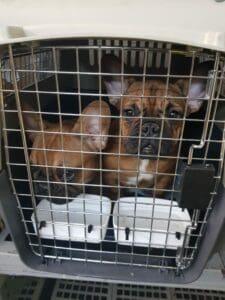 R.P.A.PORT LTD regularly handles live animals on a weekly bases! This traffic was slowly built [...]
Any questions? Get in touch

The R.P.A. PORT LTD Headquarters is located in Haifa. An industry leader in the fields of international transport and aviation, the R.P.A. PORT Ltd provides its clients with a full scope of logistics solutions at any gateway or crossing point in Israel. The companie's offices are located in Haifa, Ben Gurion Airport, Ashdod and Eilat, and at the Sheik Hussein Bridge.
Get in touch with us
Contact With R.P.A. PORT LTD